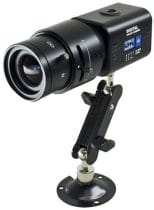 Are you looking for the installation of a security camera Los Angeles? SCSCCTV can provide you with the most effective service for sure. Our skilled technicians, experience, reputation, essential equipment, and desire to provide an effective service make us better than other companies. So, you can contact us and get our service anytime you need.
Security Camera Installation Los Angeles
Los Angeles is the second-largest city in the United States with a population of more than 3 million. It is located in Los Angeles County in southern California. And is part of the Pacific Standard Time Zone. The city is home to Hollywood, one of the most iconic neighborhoods in the world. You can get the installation of security camera Los Angeles from a lot of companies. However, SCSCCTV is one of the most effective among them.
Best Security Camera Los Angeles
Security Camera Los Angeles is a supplier and installer of security systems for both residential and commercial use.  Our systems are closed-circuit camera digital video recorder systems. Digital video recorder systems (DVR) aggregate your video data to a central location, that central location may be a personal computer or a standalone "setup box".  Each camera in a multi-camera system is designated to a particular channel. The number of cameras determines the number of channels. DVR systems commonly have channels that are some multiple of four (4, 8, 16, and 32). In the initial design stage of the system, the number of cameras is an important data point as it allows us to determine your current needs and make allowances for possible future expansion.
Get Security Camera Installation Los Angeles
The DVR system can be PC-based, that is to say, that a DVR card is installed in a personal computer and video data is stored on the hard drive of the computer. This can potentially save money if you own a PC, software on PC-based systems is also more advanced and feature-rich. One of the disadvantages of a PC-based system is that they are prone to some of the same issues that affect personal computers, namely hardware failures and software issues related to the operating system. If stability is a primary concern then a standalone system is for you. They are very stable and require a minimum of supervision on the part of the user. All of these systems have a recording time that is proportional to hard drive size, the larger the hard drive the more video you can store.
Security Camera Los Angeles is available to address any and all questions that you may have about home security systems.
Call Security Camera Los Angeles today at 323-655-7326 for more information on how we can serve your computer needs. We provide quick, reliable computer repair services in the Los Angeles area. Some of the areas codes serviced: 90001, 90005, 90029, 90089, and others.
Why Choose Us For Installation Of Security Camera Los Angeles?
There are many reasons to choose SCSCCTV. We always focus on the satisfaction of our customers. Therefore, we provide an effective service. Here are some common features of our work-
A Reputed Company: A good reputation is obviously a sign of good work. We did some awesome work in the past. So, most of our customers in Los Angeles consider us as a reputed company. And we have all the essential equipment to do the job. Above all, our technicians are skilled.
Experienced Technicians: It is really difficult to provide an effective service without experience. So, we always assign experienced technicians to do the job. So, you can expect a more effective service.
Happy Customers: There are thousands of reviews about SCSCCTV on different sites. According to Yelp and Google, our customers are happy. Therefore, we can expect that you will also be happy with our services.
Reasonable Cost: The cost is an important factor. So, always keep the cost reasonable. At the same time, we ensure good quality of our services. So, you can expect the best cost and wonderful quality.
Customer Support: Support is extremely helpful for new customers. They need to ask a lot of questions to the installers. As a professional company, we always try to answer each question. And you will get all the necessary support from us.
However, these are the five significant features of our service. You can get more from us. Contact us for more information and details about our service. We are eagerly waiting to listen from you.
Affordable Security Camera Los Angeles
Before choosing the most affordable service, you need to ensure that you are getting a high-quality service. If the quality is very low, it will not help you anyways. So, you should choose a company that can provide you with an affordable service. At the same time, they can provide a certain level of quality. SCSCCTV is one of the best in Los Angeles for high-quality affordable service. So, you can get the security camera installation from us without any second thought.
Questions & Answers:
What are the best southern California security camera experts?
To find the best southern California security camera experts, you need to make a plan. You can use some quality factors to narrow down the list of companies and choose the desired one. However, according to our views, SCSCCTv is the best for security cameras installation.
How can I find the best company for home security camera installation?
You can use a strategy to find the best company. You can contact them, analyze their performance, read reviews and make a list of things to use as the barometers. Therefore, you will be able to make the right decision. We think SCSCCTV can provide you with the best service.
What are three factors security?
The three factors are- something you know, something you have, and something you are. Usually, a password, an OTP code on your device, and your fingerprint or, retina scan are used as three factors. For a security camera system you can contact SCSCCTV.
Read More About: