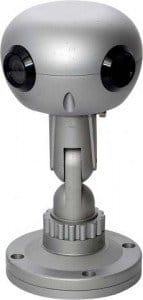 Home Security Beverly Hills specializes in the design, configuration and installation of home security systems.
We install systems in both the residential and commercial space.
Our showroom has fully operational security systems on display and we recommend a visit during the initial consultation phase to help you get an understanding of some of the options that are available to you today.
Some of the cameras we have on display are both nighttime and daytime cameras as well as indoor and outdoor variants of either type.
Daytime cameras are well suited normal lighting conditions found outdoors as well as indoor environments with ample artificial lighting. Nighttime cameras are constructed using infrared light emitting diodes.
They can render a subject visible in low to no light conditions. They can even resolve a subject in a closed room which is in almost total blackness.
Home Security Beverly Hills also has a full line of digital video recorders. Digital video recorders come in two variants.
There are PC based systems as well as standalone systems. PC based systems can be configured with very powerful video analytics.
Some of the features that video analytics software provides are facial recognition, tamper warnings, people counting and movement tracking.
tandalone systems do not have the software features that PC based systems have but they are more robust and less prone to crashing so they require less supervision on the part of the owner.
They are also smaller and be placed in locations which would otherwise be inaccessible with a PC based machine.
Call Home Security Beverly Hills today at 323-655-7326 for more information on how we can serve your computer needs. We provide quick, reliable computer repair services in the Los Angeles area. Some of the areas codes serviced: 90001, 90005, 90029, 90089 and others.