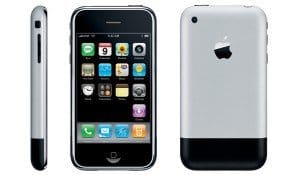 With the demand in better security measures, home security cameras have become popular in the recent years. Protecting the home owners and offices from vandalism and theft, the security cameras Beverly Hills service provides systems that constantly provide you with the recorded and live footages of the activities within your home or office apart from other hi tech features that individual systems provide.
If you are looking to access your camera from your iPhone, we have got that feature too.
Selecting security camera systems
For additional peace of mind and better security measures, look for advanced features so that you can access the camera from your iPhone.
Some of the standalone DVR systems and PC-based security camera systems have the ability to record and transmit the images remotely over the web.
Most of the home security systems connect to any of the available DSL or broadband connection to help you access your camera from your iPhone.
However, some of the security systems with covering high security areas may have specifically designed company software through which you may log on and remotely view the happenings at your office or home. Security systems that give you the ability to access your camera from your iPhone are in more demand due to the flexibility that it offers.
Advanced DVR camera systems for remote viewing
If you are looking for advanced camera systems to ensure that you have access to the camera from your iPhone or for remote viewing.
we have got some of the best security camera systems in Beverley Hills and greater Los Angeles area. Some of the best include our H.264 standalone DVR system and Alnet PC
based DVR system that gives you optimized remote viewing facility with advanced features giving you the ability to record videos to a computer over the web.
These amazing features give you the freedom to take a complete CCTV video backup on a backup computer or laptop and so even if you lose the data or it is stolen, there is a ready backup of all security cameras available offsite.
Advanced video capture features
Apart from the remote viewing features, some of the select advanced cameras offer you the chance to access your camera from your iPhone or PDA. With the surveillance system that you choose, there are two selections that you can select from:
The first one is basically about viewing the camera recordings or live recordings from an iPhone using an internet based software application and allow you to see using the normal web browser.
You get to see the images in JPEG format which can be updated every 1 second. You get a chance to view the images from 4 cameras at any given point in time and are compatible with standalone DVR security systems.
The second option is getting advanced viewing available on your iPhone application which is specifically designed for video access on PC based DVR and communication with your PDA or iPhone. This one has advanced features such as control of PTZ cameras, playback of pre-recorded video control of digital inputs and outputs amidst others.
Please contact us for more details about security system with access from iphone and PDAs and we'll be happy to provide you with a FREE quote. We serve the areas in Los Angeles including the zip codes of 90003, 90016, 90027, 90063, 90081 and more.