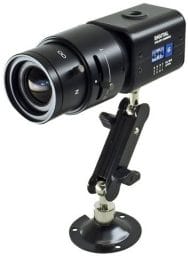 Are you looking for IP security cameras installation Los Angeles? This is the best place for sure. SCSCCTV is one of the most reputed and experienced companies in your area. So, you can get the installation service from us without any second thought. In this article, we are going to explain some of the features of security cameras and the reasons to pick our service.
Los Angeles Security Cameras
Los Angeles is the second-largest city in America, with a population of over 3.8 million people. The city covers an area of 469 square miles (1,210 km2) and is one of the most densely populated cities in the US. Located on the West Coast at the southern end of California. You can get an IP security cameras installation Los Angeles from a lot of companies. However, SCSCCTV can provide you with the most effective service for sure.
Best IP Security Cameras Installation Los Angeles
Companies today are securing the safety of their own establishments. And, most of them are installing different kinds of security products in keeping them safe and secure. Two of these security products are surveillance cameras and security cameras (CCTV). But still, there are different kinds of security cameras to use and to secure the safety of your company and your family.IP Security Cameras Installation Los Angeles
IPs security cameras are among those commonly installed security cameras. They are simply connected to an IP network through the use of a "CAT-5 cable" or an "Ethernet connection". These are also one-of-a-kind security cameras with already built-in web servers. This way, the video transmitted is directly viewed from the camera through the use of the internet. The installation could mean a lot of wirings to be placed at their exact positions. Placing them the wrong way could only lead to the malfunction of the IP security cameras.
Benefits Of IP Camera
As per the IP security camera installation, it must be done by experts in order that the device works well. Good things, the IP security camera installation Los Angeles offers the most valued service in the installation of security cameras through the assistance of their experts. But still, there are a lot of things to consider before installing such a device. This is especially when it is in line with the security of your company and your family.
Actually, an IP security camera offers a lot of options and settings for better functioning. And, this way, you are almost assured of the safety of your family. This network camera can also assure you of meeting your needs. Thus, there is a need to ask for help from IP security camera installation Los Angeles that can provide you with a lot of benefits. One of the benefits is enjoying the ability to send videos and images the fastest way possible.
Get The IP Security Cameras Installation From SCSCCTV

If you are thinking of installing an IP security camera for the safety of your family, SCSCCTV will provide you only the best installation service through the expertise of professional teams. ScsccTV presents only the best options of surveillance cameras and systems that can help you with your goal of safety.
Even the surveillance cameras provided by the ScsccTV can access multiple locations to take a close look around your house. But, as mentioned, there is a need to make use of the internet. The good thing is that ScsccTv presents its various services like CCTV layout and planning, smart home integration, security gates, and remote video surveillance. Other services also include remote office monitoring, loss prevention application, boor access, and intercom system.
With these services, you can expect only safety and security. IP Security Cameras Los Angeles should be installed properly to get the most from it. Apart from it, IP security cameras also provide an image and video that lets you know if something is in your house or in your establishment. Truly, IP security cameras are among the most used surveillance cameras around the world!
Why Choose Us For IP Security Cameras Installation Los Angeles?
SCSCCTV can provide you with the service you want. Our service is effective and affordable. So, you can contact us anytime and get our service. Here are some of the important things that you will get-
Experience: There is no alternative to experience. SCSCCTV has local experience in providing security camera installation services in Los Angeles. In addition, our workers have completed a lot of projects successfully. So, you can choose us for our experience.
Skilled Workers: We control the quality of workers. Because we don't want to lose our good reputation. All of our workers have the training, license, and insurance. So, they are capable of providing the best service.
Thousands Of Happy Customers:  All of our customers are happy with our work. Thousands of our customers give positive reviews on Yelp, Google, and other websites. So, you also can keep faith in us. Therefore, you can get the installation service from us.
Reasonable Cost: Quality and cost of the service are two related things. And we never compromise with quality. Therefore, we provide our service at a lower cost. So, you can select us for the best combination of cost and quality.
Customer Support:  You can call us at  323-655-7326 for any queries. We are always eager to provide the necessary support to each of our customers.
However, these are the most essential properties of our service. So, contact us and consult with us about your need. We are eagerly waiting to hear from you.
Questions & Answers:
How to choose a security camera installation near me?
You need to set up your strategy. It is not possible to select the best service randomly. So, you can create a list of companies. Also, the list of quality parameters. Therefore, you can apply the quality parameters to choose the best company among them.
What should I consider for home security camera installation?
For home security camera installation, you should consider the quality of installation service. You should also consider the overage, type, location, and some technical issues. However, you can choose SCSCCTV. Therefore, we will take care of everything. And our service is affordable at the same time.
What can I get from southern California security camera experts?
You can ask for recommendations from your friends. In addition, you can read review websites and social media. Finally, you can do your own research to find out the best service. SCSCCTV can be the best option for you in Los Angeles.
Read More About: